With 2017 now well and truly behind us, there has never been a better time to reflect on what shaped the last 12 months, and what we might expect to be faced with in the new year ahead. Of course, there are several wider retail issues that will no doubt persist, including most obviously the popularity of e-commerce sites and the impact this has on brick-and-mortar stores, but there are also many reasons to adopt a positive outlook in 2018 — which we dive into below…
It's still about data…and personalisation
No surprise here: Data and analytics will continue to be crucial to retail success, especially when it comes to delivering effective in-store loyalty schemes and personalised offers. Indeed, research has found that 61% of retailers agree that the quality of data can improve both loyalty and retention rates.
However, while the importance of data remains, 2018 will see a change in attitude from retailers due to the upcoming GDPR compliance deadline. With an increased focus on best practices regarding data collection and consent, businesses must work hard to reassure their customers that their data is being used both appropriately, and responsibly.
There is also an excellent and untapped opportunity to use real-time data at the point of sale to offer loyal customers personalised offers that are targeted and relevant to them. This goes a step beyond traditional 'BOGOF' offers, extending messages delivered at the point of sale with additional information about the products that shoppers have just purchased. How this is presented to the customer is up to the retailer: they could provide a link to a YouTube video explaining the best way to decant the bottle of Bordeaux they just bought, or an article discussing the top three tips for getting the most out of their new wireless speaker.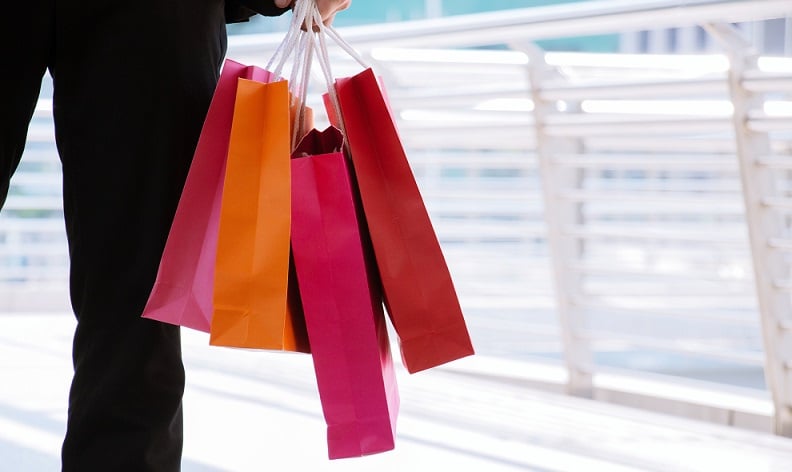 Hyper-personalisation versus automation
When we talk about personalisation, we're not just talking about giving someone money off on their birthday — we mean providing loyal customers with rewards they actually find valuable, all based on relevance and personal preferences. The challenge for 2018, however, lies in delivering successful hyper-personalisation alongside increased automation.
The increased popularity of self-help kiosks, mobile point of sale and smartphone/tablet-based store assistants can all influence in-store customer loyalty, while still providing the hyper-personalisation that consumers are craving. While finding the right balance might be tricky, we believe this will positively impact in-store loyalty going forward.
Artificial intelligence or augmented intelligence?
AI's role in retail is undeniable — Forrester predicts that 10% of purchase decisions will be influenced by agents (such as chatbots) due to the wealth of consumer information they can gather — but they can't be relied upon on their own. To succeed, there needs to be a mixture of man and machine: something we're calling augmented intelligence. The year ahead will see businesses looking beyond the surface information big data can provide and understanding how AI can be effectively utilised to deliver creative, positive results.
What are we forgetting?
Whether it's new payment methods, beacon technology or proximity marketing, there is a wealth of new technology available that will continue to revolutionise the in-store retail experience. There's also the seemingly limitless potential of augmented reality — using a combination of technology, like smart mirrors or apps, to further improve the experience and aid decision-making — that will no doubt see being used in inventive, innovative new ways.
Conclusion
Trends may come and go, but one thing will always remain the same: the customer should remain the focus of all marketing efforts. If businesses can keep this in mind while capitalising upon these trends in their own unique way, they will no doubt make a sure-fire success of 2018.