There's no doubt that taking a data-driven approach to the retail challenge is becoming a necessity. With the encroachment of online retailers and a constantly shifting market, retailers need all the tools at their disposal to remain competitive and relevant, while still delivering a good customer experience.
Retailers have been using data to influence decision-making across the board, from logistics and stock information, to improving loyalty and customer experience. But sometimes that's not enough. Especially when it comes to marketing and the in-store experience.
The key consideration with data is that for it to be truly effective, it needs to be captured in real-time. Having access to that level of information means retailers can better engage with customers and deliver a level of personalisation to them, while also better informing wider promotions and marketing strategies.
But what does this look like in practice?
All retailers want to improve the customer experience and by extension improve sales and drive efficiency. One of the keys to unlocking this is giving customers what they want and what is relevant to them.
If you consider that the majority (84% by most accounts) of shopping transactions still take place in store, there is a tremendous opportunity for retailers to gather this intelligence and use it in real-time. Accurate and quality data gleaned at the point of sale is based on the buying behaviour of customers and can be used to return offers and promotions to them; for example, a coupon for a complementary product or value added information based on what's in their basket, a stretch spend offer, or a discount on a frequently bought product.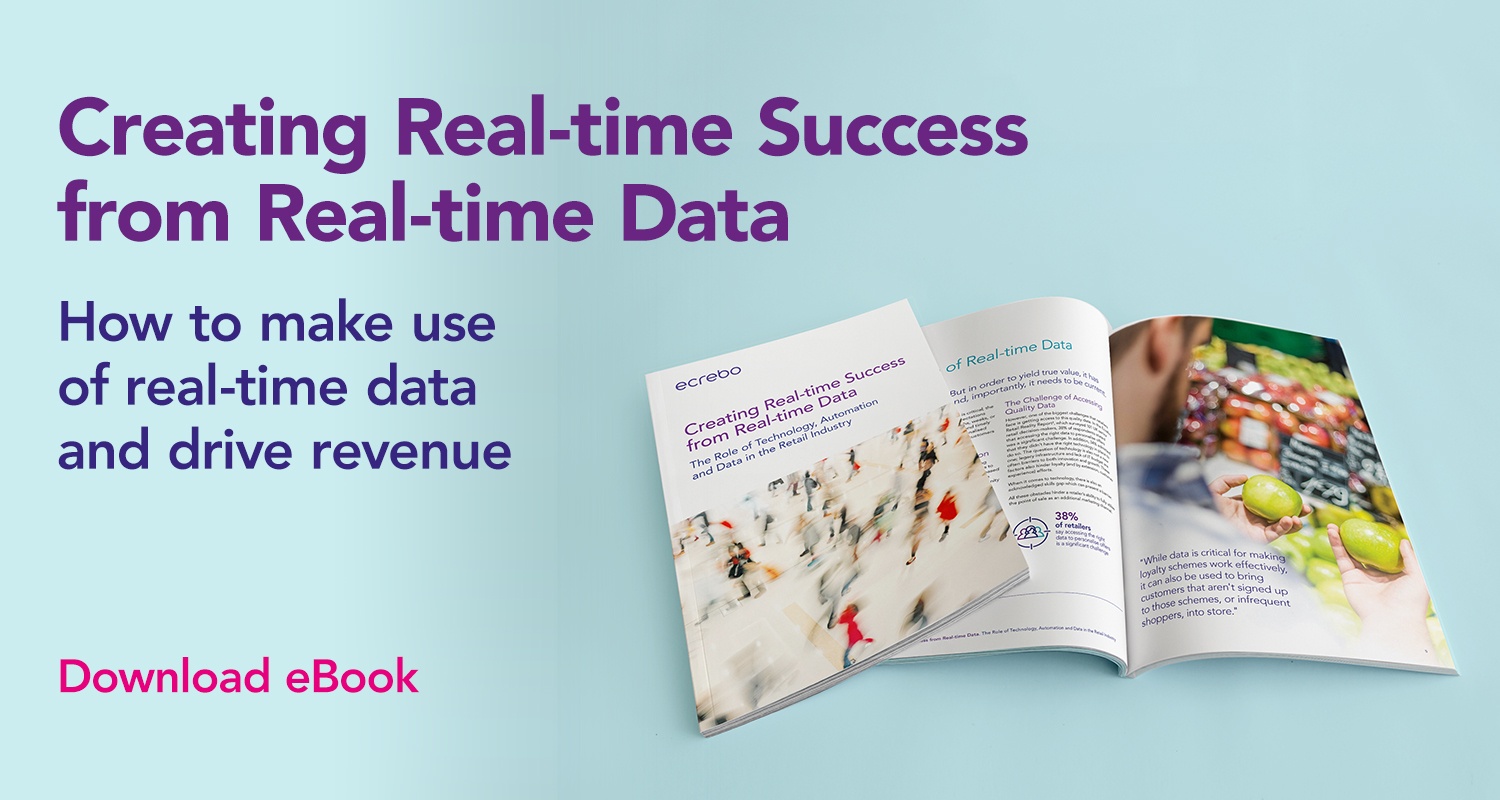 It's also not just a one-off occurrence; this data can be captured, used and linked to an anonymised token within the point of sale software in order to track the customer's buying behaviour each time they visit. In this way retailers can build a comprehensive picture of their customers and consistently tailor promotions for them.
Past the point of sale, real-time data can be used for other marketing aspects, such as creating and executing campaigns. Using real-time data here means that customer segmentation and associated data points are all current – there's no significant lapse between them and delivery. This means that all promotions reflect this current information and customers receive relevant, attractive offers.
Retailers need to maintain focus on growing their market share and remaining competitive – not just with other omni-channel retailers, but against the likes of Amazon too. It is true that all retailers already use data but the differentiator going forward will be how well retailers are able to capture and use real-time data and the effects it will have on marketing, operations and improving performance.