I'm delighted to welcome Mike Grimes as he joins Ecrebo as our new President of North America. Mike brings 25 years' experience in growth-stage organisations to his position at Ecrebo, and I'm thrilled to have someone of his calibre on board to lead our international endeavours in North America.
Mike has spent his career leading innovative retail technology teams to success, with specific experience of opening and running a North American office for a European solutions provider. Having known Mike for a number of years, I know that his intricate knowledge of both markets and the retail technology industry will translate directly to helping us achieve our growth objectives. Mike is the perfect fit to maximise the impact of our recent funding round in a market with significant potential for us, and as we continue to grow rapidly.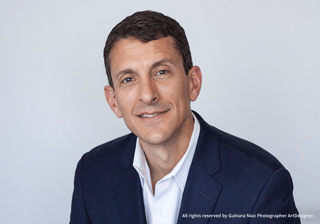 Launching into the U.S. is an exciting time for all of us at Ecrebo. It's a market I know well having spent four years living and working there and only having returned to take on the opportunity to lead Ecrebo earlier in 2017. But North America presents both a significant and strategic opportunity to our business. In-store innovations are earning ever more attention from retailers and investors, and we're thrilled to be doing our part to lead this charge. Retail is a highly competitive environment, where a solution like ours can really help brick and mortar retailers stand out amongst their competition.
I'm also delighted to announce that Doug Picariello has joined our U.S. team as SVP, Customer Success, reporting to Mike. Doug and Mike have worked together across three different solution providers previously, so we know it's a partnership that delivers results.
We're already building a strong team in North America, and I'm looking forward to seeing the impact of Mike's leadership and dedication, closely supported by Doug, as we work with North American retailers to personalise the in-store retail experience.