On July 26, 2018, when Amazon announced $2.19 billion in "other revenue" – predominantly from advertising – a lot of pundits, experts and industry-watchers were shocked. But, for many of us, it was just another sign that the Golden Age of Retail Media is upon us.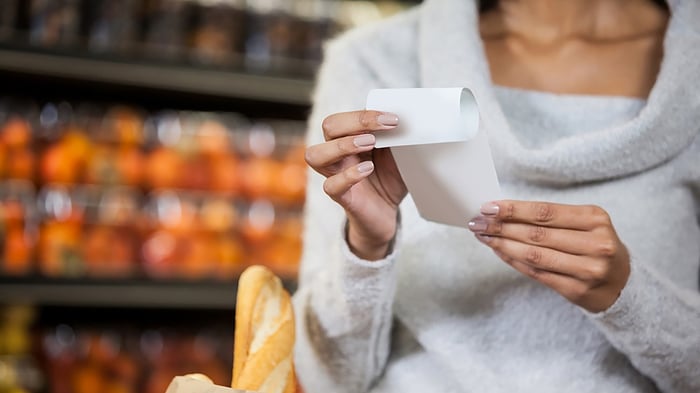 American retailers have long padded profit – really, delivered profit – by selling media. Starting in the early '70s, retailers became adept at selling their suppliers a wide variety of media: slotting fees (shelf-position), weekly circular ads (in the Wednesday newspaper), end-caps, in-aisle signage, in-store demos, cart ads, floor ads and co-op direct mail were among the early stars of retail media. Many of these retail media were sold by the retailers directly to brands/suppliers while others evolved into national networks such as Actmedia (an early in-store sampling network). In the mid '90s, Catalina Marketing paired pedestrian couponing with hardcore data science to create a "mass-targeted" promotional network: suddenly, the right offer could be delivered to the right person at check-stands from coast-to-coast.
The Internet seemed to be the answer to retail media's prayers: web sites, email and, later, apps were – and still are – fantastic, low-cost ways to deliver personalized marketing. But, scale – or, more accurately, habitual user participation – quickly emerged as a significant issue. Sure, everyone was getting on the Internet, but they still had to go to a retailer's site or open a retailer's email, and now they have to download and use the retailer's app. Here again, one solution to the scale problem was to create a national network of retailers such as those created by Coupons.com (now Quotient) and MyWebGrocer.

As traditional retailers got serious about ecommerce, the bigger ones started to see meaningful web traffic. Walmart quickly realized that this traffic could be monetized with supplier ads (which, given Walmart's historical aversion to trade dollars is a bit ironic). Walmart partnered with Triad to create the world's first retail media company dedicated to a specific retailer. The rest, as they say, is history. By building a better media mouse trap Walmart and Triad now sell over $1B per year in targeted media. This success helps Walmart rationalize that the dollars flowing into Walmart.com are not "trade dollars" that could otherwise be used to lower case prices. Other retailers, of course, took notice and cared a lot less about whether the media dollars were "trade" or "national." Target launched the Target Media Network (TMN) that not only monetizes traffic on Target's website and apps, but also extends the power of its first-party data to a select set of brand-safe, brand-supportive digital publishers. If you visit one of these sites, you'll see ads precisely targeted to your behaviors at Target. Amazon, of course, did not fail to recognize the power of retail media either. With its unrivaled breadth and depth of data, Amazon is predestined to be a retail media leader. To wit, that recently announced $2.19 billion in "other revenue." Today, retailers of all stripes, and particularly those with solid traffic and/or a large share of voice in the verticals they serve, are using their data to create their own advertising networks.

Yet, the Walmart question is a good one: Where do the dollars flowing into retail media come from? Well, media dollars flow opportunistically. Yes, brands and suppliers are typically organized into "shopper media teams" (placing account-specific dollars) and national media teams (placing brand dollars), but, without fail, when a great, game-changing media opportunity comes along, these seemingly rigid silos evolve. In a landscape now dominated by fewer, larger retailers, retail media absolutely meets brands' silo-smashing, game-changing criteria with national/near-national reach (reach that rivals "traditional media" like network TV) plus the power of first-party data, shoppability (click-to-buy), and sales-accountability (attribution from media through sale). Retail media is now a must-have, and brands/suppliers are nimbly reapportioning their traditional media "buckets" and realigning their organizations to efficiently buy it.

Ecrebo, the company I work for, further expands the reach, targeting and power of retail media by adding receipts – a historically underappreciated medium – to the retail media mix. With Ecrebo's patented, cost-effective, SaaS solution retailers seamlessly turn their existing receipt printers into a channel for delivering personalized, graphically-compelling messages and offers that essentially every customer receives, and that brands and suppliers are eager to buy. Plus, Ecrebo makes adding fully-interactive e-receipts as easy as flipping a switch. Proven across Europe since 2010, Ecrebo's elegant, lightweight technology is now available in the U.S. Ecrebo works with all 4690, Windows and Linux-based POS systems, requires no POS integration, and can usually be installed in a few weeks.

Let us show you just how powerful your receipts can be … let us show you why receipts make retail media even better.