Ecrebo, the point of sale marketing specialist, today announced that Waitrose, one of the UK's leading grocery retailers, has signed a five-year agreement to deliver targeted customer engagement through its OnPoint Coupon solution across the grocery retailer's 350-store estate.
Ecrebo's technology enables Waitrose to communicate with its in-store customers at the point of sale and in real-time through highly-targeted coupons and messages. Personalised promotions, offers and messages are printed alongside paper receipts and handed directly to customers by Waitrose Partners.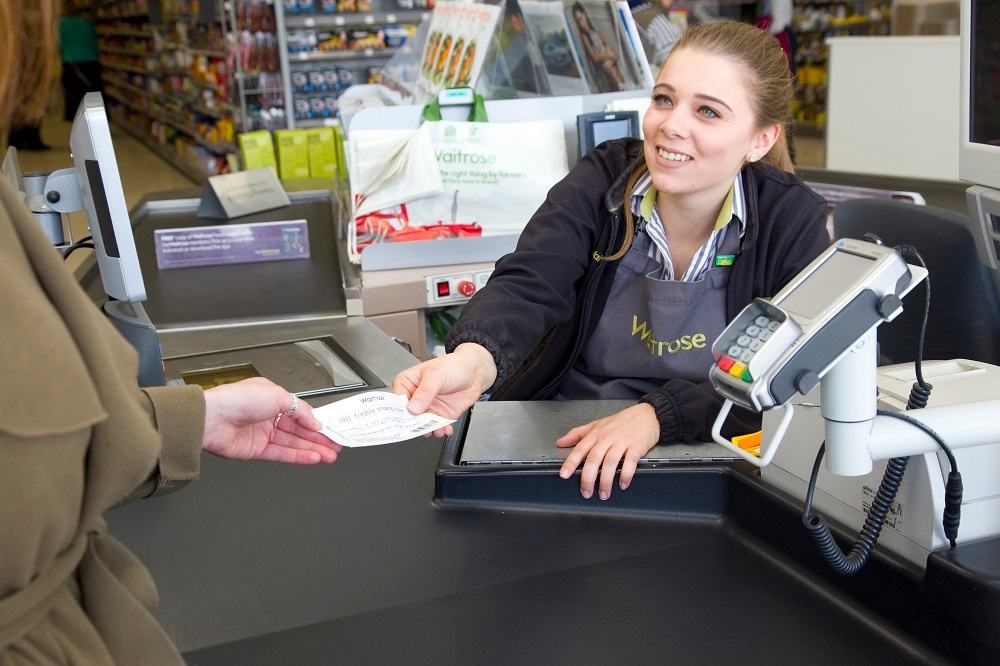 Waitrose began trialling Ecrebo's Coupon solution in 2015, and uses the technology to complement its offline marketing activity. The platform is fully integrated with the myWaitrose loyalty scheme, which has over six million members, enabling Waitrose to better understand their customers.
Using this insight, Waitrose can reward its myWaitrose customers with relevant offers and messages based on previous purchases or current items in their shopping basket. This allows Waitrose to provide their customers with money-off rewards, recipe suggestions and offers introducing them to new and relevant product areas, with the right message at the right time.
"Since the initial trial, Ecrebo's platform has opened up a dynamic new marketing channel for in-store customer engagement that is incredibly agile, efficient, low cost and low maintenance. Most importantly, for our customers, it enables us to provide more of what they love in a really direct and personal way," said Carl Kirby, CRM Marketing Manager, Waitrose.
"We've proved that the Ecrebo solution works so it was a natural progression for us to move to a long-term strategic partnership. We see Ecrebo as one of the family, a true extension of the Partnership, and the way in which they invest for the future and their future direction completely aligns with Waitrose and where we want to go as a business."
"It is incredible to see the results Waitrose has achieved as a direct result of implementing our technology," said David Buckingham, CEO, Ecrebo. "In today's climate, it is uncommon for a retailer to commit to a long-term contract, but we are delighted to cement our relationship with Waitrose for the next five years and beyond. We are working on several innovative initiatives with Waitrose, that will help them continue to improve their customer offer, and we're excited that they are joining us on our journey."