Ecrebo, the leading data and execution platform for retail, has appointed Daniel Thompson as VP Sales EMEA. Thompson, an experienced senior sales leader, joins Ecrebo's executive leadership team and will focus on driving growth within the EMEA region.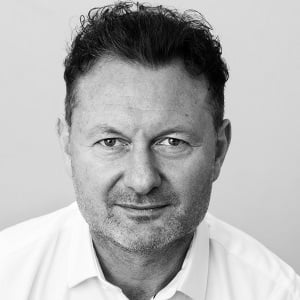 Thompson brings more than 20 years of retail industry experience working with global ecommerce, digital, retail analytics and big data organisations. Prior to joining Ecrebo, Thompson spearheaded the launch of multiple SaaS businesses within EMEA and held senior leadership positions at MIRAKL, hybris-SAP and Microstrategy. Most recently, he was Chief Revenue Officer at ANIMALL Borderless.

Thompson's appointment comes at a key time for the fast-growing UK-based business as it looks to build on existing client successes within EMEA and expand further into the region.

David Buckingham, Ecrebo CEO said: "I am delighted to welcome Daniel to Ecrebo. With his drive, initiative and extensive retail experience, I am confident he will succeed in accelerating our business growth within EMEA. He is a commercially-minded individual with a fantastic track record and a strong addition to our leadership team."

"I am genuinely excited to have joined Ecrebo," said Thompson. "With our OnPoint solution, we have a truly unique and compelling proposition for retailers, with an insanely powerful business case. We deliver unmatched value to some of the world's leading retailers and I'm looking forward to building on the success we have already achieved."

Ecrebo launched its OnPoint branding in early 2018. OnPoint enables retailers to know more about their customers and engage with them in meaningful, relevant ways in real-time across channels: in-store, online and on the go.