Software Instantly Turns Paper and e-Receipts Into Valuable, Targeted Media
Ecrebo, Inc., a subsidiary of UK-based Ecrebo Limited, today debuted its new Total Receipt Marketing (TRM™) solution at the 2019 National Retail Federation (NRF) trade show in New York City. Launched under its OnPoint suite of products, Ecrebo's SaaS-based TRM solution dramatically reduces the technical burden of using paper and e-receipts as high-impact personalized marketing. OnPoint TRM uses existing hardware, requires no point of sale integration and works with all Toshiba 4690, Windows and Linux-based POS systems.

Consumer-facing technology has become absolutely necessary in crafting the best shopping experience for customers. Nearly 40% of retailers made investments in enhancing the customer experience last year according to NRF's Consumer View Report.

"With Total Receipt Marketing, there's no need for IT to do extensive POS software modifications every time marketing wants to do something strategic with receipts," said Mike Grimes, President, Ecrebo Inc. "Retailers know that doing anything creative with receipts is a major technical challenge, but with Ecrebo, retailers use their existing thermal printers to issue graphically compelling, precisely targeted receipts. And, we make it simple to add colorful, interactive e-receipts that are consistently branded with what shoppers see in-lane."

Easy Installation and Implementation
As a software-only solution, OnPoint TRM takes only a few short weeks to install.

Once TRM is installed, business users create and implement receipt-based marketing programs through a user-friendly WYSIWYG (what-you-see-is-what-you-get) portal with no help needed from IT.

Powerful, Effortless Receipt Marketing
Receipt marketing goes well beyond adding coupons to a receipt. Retailers use TRM to:
· Give their receipts a seasonal theme and/or a custom look and feel
· Convey regulatory information about product purchases
· Let customers know where they stand in a loyalty program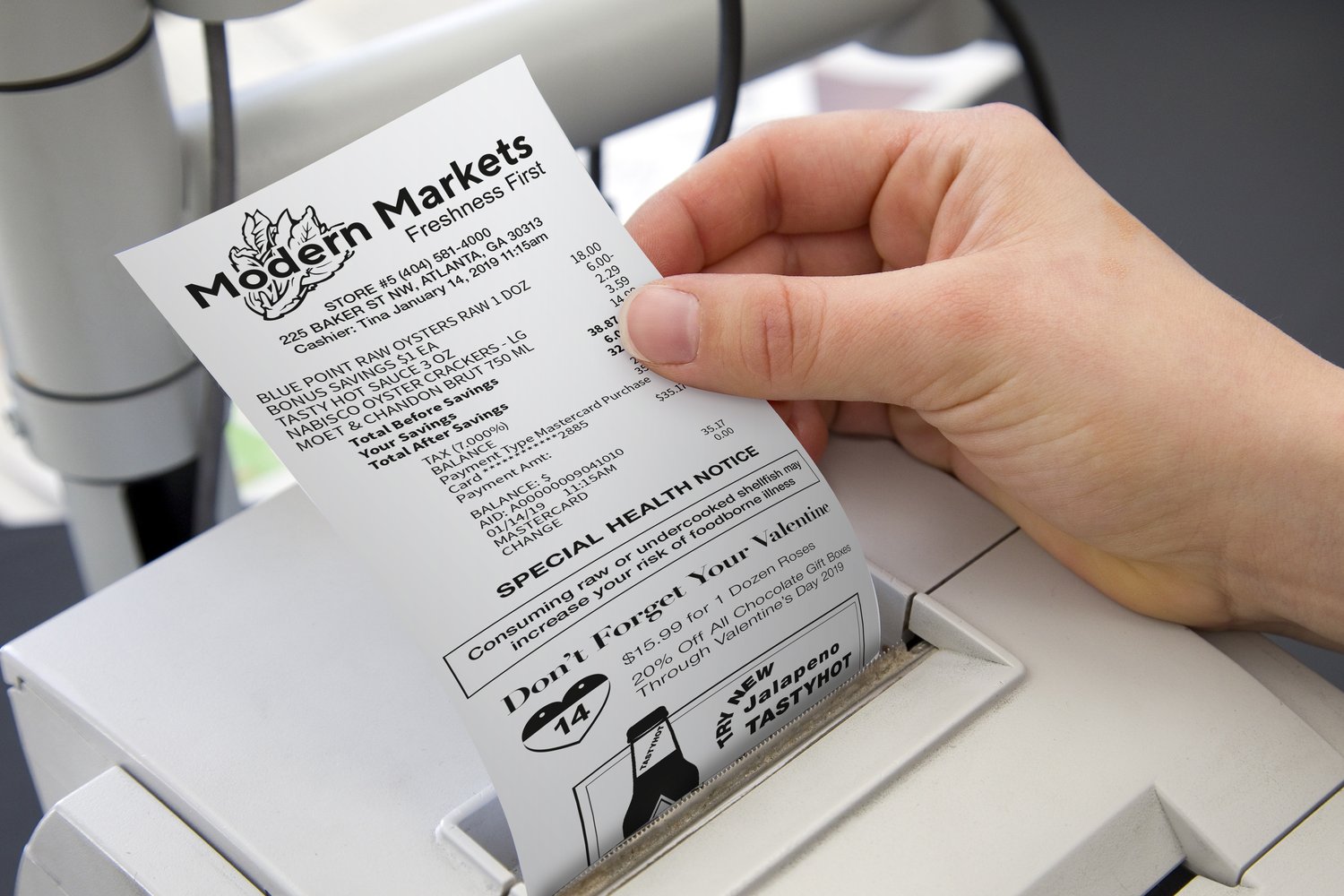 "In addition to robust receipt customization, TRM's proprietary white-space compression technology lets retailers do more marketing on their receipts with less paper," said Doug Picariello, SVP of Customer Success at Ecrebo, Inc. "We're also skilled at helping retailers use their paper receipts to migrate customers to e-receipts."

Ecrebo entered the U.S. market a little more than a year ago and the company reports that a major big box retailer is using its TRM solution with several more leading U.S. grocery and specialty retailers implementing pilot programs in 2019. Marks and Spencer, Waitrose, Dixons Carphone and PANDORA are among the well-known European specialty and grocery retailers successfully using Ecrebo OnPoint products today.

To schedule a meeting at NRF 2019 in Booth 440 with Ecrebo, please click here.